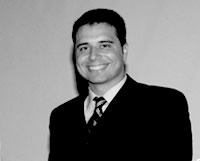 Cagan Hakki Sekercioglu
Cagan Hakki Sekercioglu, Assistant Professor at the Department of Biology, University of Utah, is among the most cited 1% of scientists of the past decade in ecology and environmental science. In 2008, he won the Whitley Gold Award, informally referred to as the "Green Oscar". Sekercioglu is also president of Kuzey Doga Society, a non-profit environmental organization based in Turkey, the work of which earned him recognition from the British royal family. In 2011, Sekercioglu was named Scientist of the Year by a Turkish media consortium and was also recognized as one of National Geographic's 14 uniquely gifted Emerging Explorers.
Turker Hidirlar
Turker Hidirlar is the executive director and member of the board of directors of Connect County Holdings Berhad Group which has four subsidiaries in four different countries: Malaysia, the USA, Singapore and China. He is also the CEO and Marketing & Sales director of the group's US subsidiary Rapid Conn, Inc. The only Turk working for CCHB subsidiaries is Turker Hidirlar. The Group produces 25 million cables and connectors in a year and Connect County is one of the leading companies in the interconnect market.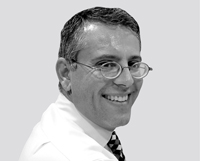 Nevin Sanli
Nevin Sanli, the founder and principal owner of Sanli Pastore & Hill, the largest business appraisal firm in California and one of the five largest firms in the US in this industry. The company was established in 1992 and he has appraised over 1500 companies in his career.
Mustafa Kemal Abadan
Architect Mustafa Kemal Abadan, a partner of one of the world's largest architect firms Skidmore, Owings and Merrill (SOM), is one of the two designers of the 55- story AOL Time Warner Center building. Mr. Abadan put his signature on dozens of projects in five continents as well as being the architect of many buildings in Tokyo, Hong Kong, Manila, London, and San Paulo. He has been with the company for 23 years.
Vocelli Pizza
Vocelli Pizza, which was started by mining engineer Hayri Ablak and his two sons Varol and Seckin, who have also studied engineering, has 550 employees. Vocelli has a total of 131 branches in Pennsylvania, Ohio, West Virginia, Virginia, North Carolina, South Carolina, Florida and Maryland. Varol Ablak, Vocelli's CEO and President; Seckin Ablak, Pittsburgh franchisee; their father Hayri Ablak, Chairman of the Board.
Benchmark
Benchmark founded by father Hamit Tosyali in 1973 in Tuscaloosa, Alabama. Now his sons Alican, President of the Board of Directors, and Berkhan, Vice President, are on duty. Benchmark sells a total of 400 thousand rings a year, 150 thousand of which is in foreign countries and 250 thousand in the USA. Currently, Benchmark employs approximately 70 people.
Huseyin Ozyurtcu
Huseyin Ozyurtcu is founder of Picasso Travel with his late wife Esin. The company is one of the biggest transatlantic consolidators in the U.S. and it is working with airline portfolio includes 72 different carriers. Picasso has 9 strategically placed offices across the U.S. and 124 employees. Its sales reached at $275 million end of the 2006.
Cano Aret Ozgener
Leaving his job in 1977, Cano Aret Ozgener turned his own name into a brand C.A.O., which employs a total of 400 people at two factories in Nicaragua and Honduras, sells around 8 million cigars a year. C.A.O. cigars are being sold in around 70 countries today. His son Murat (Tim) and his daughter Aylin run the company together.
Reprinted with permission of Turk of America Magazine - www.turkofamerica.com